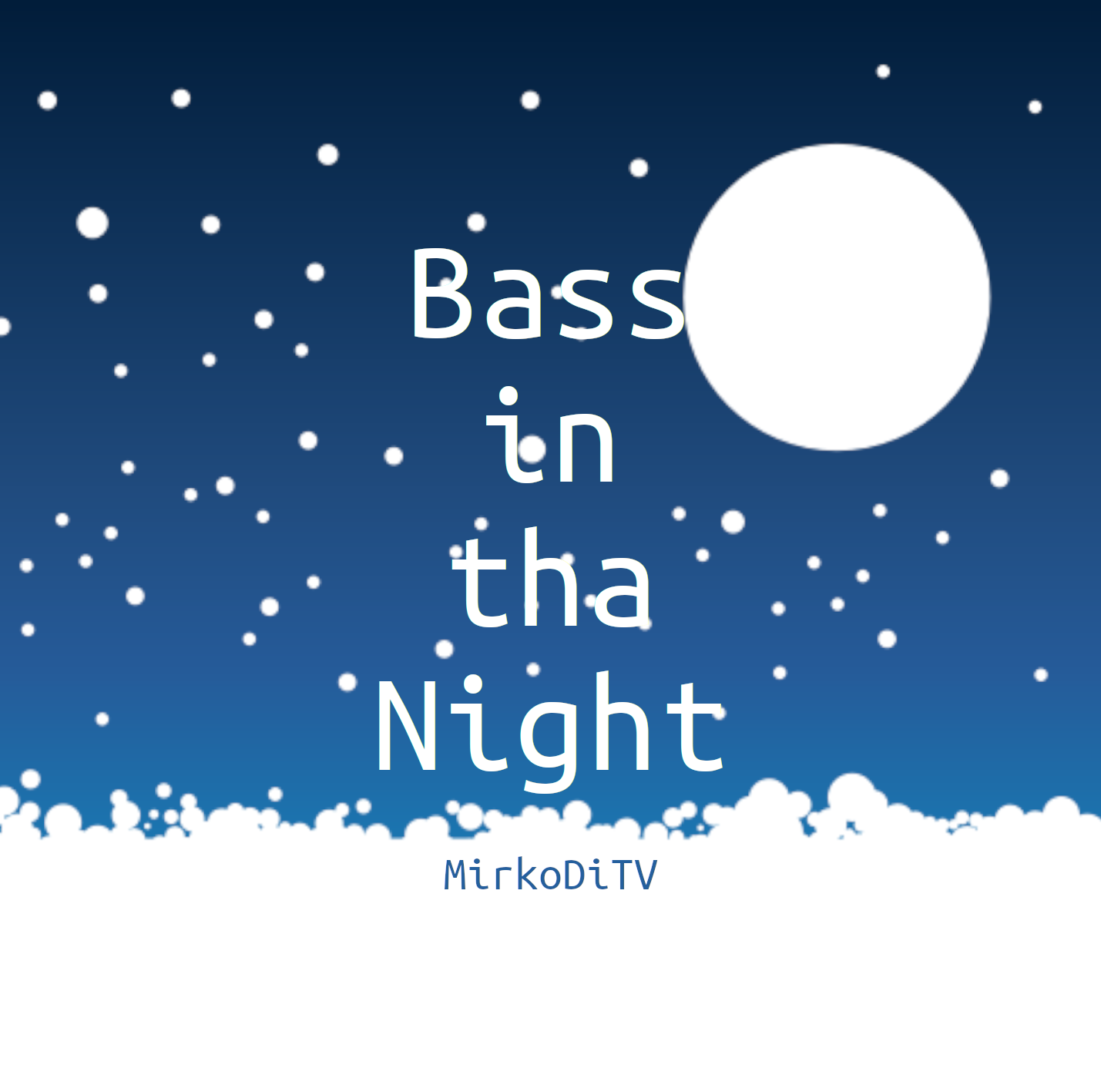 Bass in tha Night
A weird Creative Commons song by MirkoDiTV w/ lots of bass.
Listen
You can check out Bass in the Night's official video here or, if you want, listen to the song on other platforms. By scrolling down a little bit, you will also be able to download the track.
Credits:
Visuals made using https://musicvid.org and by creators: caseif, Incept, Jeremboo
Video license: CC BY 3.0
Get the song
Download it:
Or stream it over on (proprietary, non-free but still DRM-free platforms):
About
Hello everyone, it's been a while! Here's a brand new EDM track made in LMMS.
The title is random, but I think it fits, doesn't it? The song is rather chill until a certain point, where drops are more frequent.
I put "destroyed" kicks over donks, so that it would sound more interesting. BPM is 170.
Overall this is a weird song I am really proud of. It is obviously inspired by The Medic Droid - Fer Sure.
It is completely free as in freedom, you can share it, copy it, remix and improve it however you want as long as you credit me, and you can access the LMMS project file and other cool things here at git.mirkodi.eu.
Lyrics
[music]
Okey
[music]
Okey
[music]
Drop the bass.
[music]